CALL NOW!
toll-free
M-F 8-5 Central
Dallas
(214) 339-2227
Fort Worth/Arlington Areas
(817) 861-1234
Hillsboro/Waco Areas
(254) 582-7446
Sherman/Greenville/Paris
(903) 561-5959
Denton/North Texas Areas
(940) 365-3433
Dallas Areas
(972) 850-3300
Email our Sales Team
Visit Our Sign Lighting Laboratory,
Demonstration Showroom, and Modern-Sign Museum

™
featuring
LED Video Displays
---
Unique in the entire sign industry, Sunburst Displays™ built an 85' by 50' (over 4,000 sq ft) indoor sign lighting laboratory for testing the longevity, visibility, and effectiveness of all the lighted signs we manufacture at our Dallas manufacturing plant.

We have donated the laboratory, and all of its signs, to the Modern-Sign Museum™. The Museum is

open to the public, for FREE, including an LED Video Display Showroom because we realized how important one would be to consumers.
You must determine which display type and LED spacing is best, so that your sign will be successful, considering how you will use it. Therefore, 6 mm, 8 mm, 10 mm, 12mm, 16mm and 19mm 4+billion-color exposed-LED Balanced Array™, exposed-LED Classic™ pixel-cluster signs, and SMD enclosed-LED signs are always available for you to compare to monotone message centers and monochrome 4-thousand-shade display signs.
We are the only manufacturer of all 3 types of LED signs; Balanced Array™ and Classic™ (Exposed Pixel Cluster), as well as SMD LED Signs™ (Enclosed Pixel Cluster) types of displays.
Also on display are an economical fixed-message Full-color LED Message Center and a fully self-contained, self-powered portable LED Sign trailer, the LED Sled™.
Don't buy a sign from a drawing, a slick website, or photo-shopped pictures, when you can actually see and compare real signs.
Live
Showroom Demonstrations

of Products that Improve Your Signs
---
LongLife™ SolarBrite™ Targeted Light™ Large LED System
Sunsational™ Engineering
Sunburst LED Sign's Glare Shield Effectiveness
NASA's Ceramic Vacuum Microsphere Coating
Solarguard™ Protective Coatings
Signlux™ Paint Systems
Solar Finishes™ Bright Reflective White
Lumabrite™ Optical Brighteners
Vandal-Resistant Coatings
Sunburst LED Sign's Programming Software
Sunburst LED Sign's Self-Monitoring
Sunburst LED Sign's Repairability-Adjustability
OptiGard™
Flexible Sign Face Installation Methods
Lighting Options
No one else can offer you this unique opportunity. Be sure to take advantage.
If you don't visit it could cost you thousands in sales every year.
Can you afford not to?
"I almost made a huge mistake by not listening to you and visiting your showroom prior to buying my sign. I thought I knew what I wanted, after listening to so many salespeople...boy, was I wrong. My vision of the sign did not jibe with what it would really turn out to be, even after viewing so many drawings. It was obvious the moment I entered the showroom. If I had stuck to my guns my sign would have been a disaster. I would have wasted a lot of money."
Cecil Drake, Drake Communications
Your business will be better because you do.
Showroom Specials
---
Sometimes it really pays to shop.
As an additional enticement to coax you into our showroom, and also smooth our manufacturing flow, we periodically have limited Specials only available "in-store;" even unannounced to our sales team.
They are based on opportunities in our production scheduling. If we tell our salespeople in advance they collectively sell too many, causing other problems!
Specials are always for a specific type of custom-built sign with a large variety of available options, but a very limited quantity, and first-come-first-served.
Modern-Sign Museum™
4610 B Mint Way
Dallas, TX 75236
972-850-3355
Hours of Operation:
M-F 8:00 - 5:00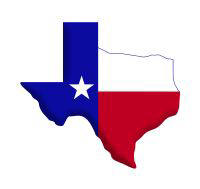 Please Call Ahead
---
If you can, please call ahead to let us know you're coming!
Free!
On-Site LED Display Demonstrations
---
Can't find the time to visit the museum?
Arrange an on-site demonstration today! Demonstrations are available in the Dallas/Fort Worth Metroplex and all of North Texas.
View first-hand the importance of everything we discuss in the pages that follow.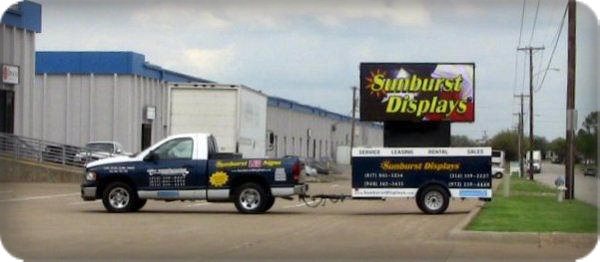 The Sunburst LED Signs On-Location Sales Team's Personalized Service
---
No matter what types of signs you are interested in, our sales team, consisting of 11 highly-trained factory-employed individuals, is at your beck and call.
Let us meet with you in your office, or at your new signs location, or home, or anywhere.
You will probably have a firm quotation for what you want during our meeting; certainly no more than a day later.
There are 19 questions you must have answers to before investing in signs. Questions not about the signs themselves, but about how the signs will be perceived, and how long they will take to pay for themselves. Our sales team will bring you a COMPLIMENTARY PROFESSIONAL MARKET SURVEY of your new signage locations. Click on the "Sign Market Research" tab to the left for details.